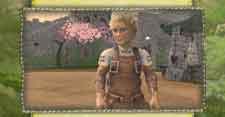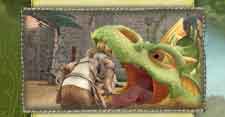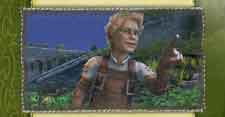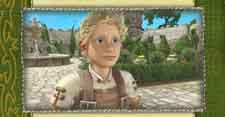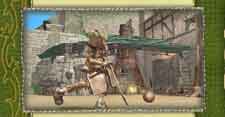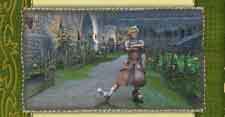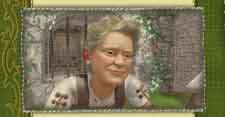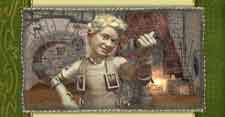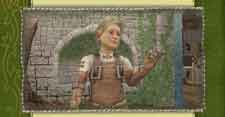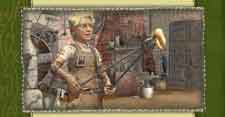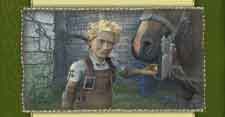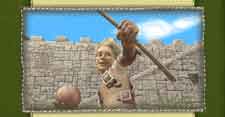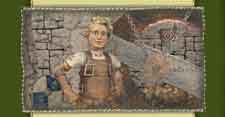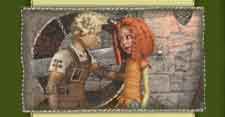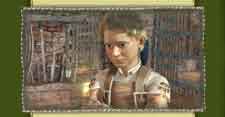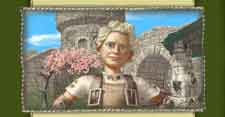 Smithy 14 years old.
Full name: Jethro Junior
Smithy's family doesn't have a surname. And Smithy's first name isn't really Smithy, it's Jethro. He was named after his father who is also called Jethro. Around the town Smithy and his dad are known as Jethro Junior and Jethro Senior.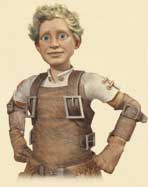 Nicknames:
His friends all call him Smithy because of his blacksmith duties.
His family still call him Junior.
Dragon calls him Leather Legs because of his leather work apron, or Hammer Boy if he's beating metal when Dragon is trying to sleep.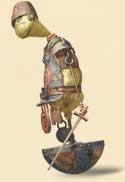 Job description:
To repair and maintain the knights' armour and weapons.
To shoe, brush and care for the horses.
To help with the repair and maintenance of the castle.
To clean the stables.
Smithy's history:
Smithy was raised on a local pig farm, the son of a pig farmer. Smithy quickly revealed a love and understanding of animals and gained a reputation as a pig whisperer. He was happy working for his father and wanted nothing more than to take over the farm when he came of age. But Smithy came to the attention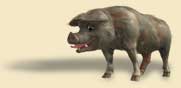 of the castle when he was ten years old.
He had been out truffle hunting in the forest with his favourite pig. The Royal hunt came through and the King's horse shied when Smithy's pig looked up from the long grass. The horse reared and tried to bolt with the King, but Smithy stood up out of the grass, grabbed the reins and calmed the horse down. The King was so impressed that he offered him a job as a stable hand at the castle.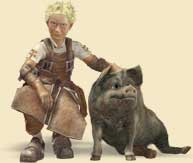 Smithy's family was thrilled at the honour. Smithy was not so sure, but agreed on condition he could bring his favourite pig to live at the castle with him. His family still live on the pig farm out beyond the causeway, and Smithy tries to visit them at least once a year.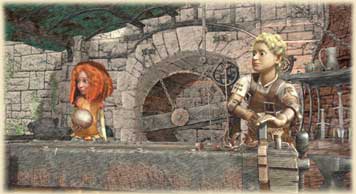 Ambition:
To run his own manufacturing workshop one day. Smithy loves designing and building new tools, weapons and devices.